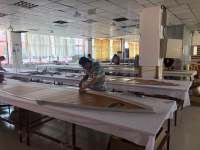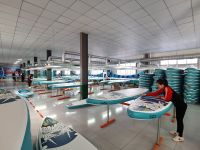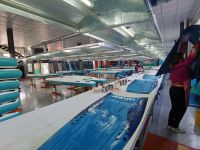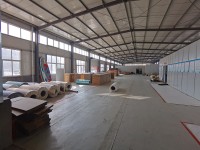 Tianjin Huixinyuan (Fayean)Technology Co., Ltd.
Tianjin Huixinyuan (Fayean)Technology Co., Ltd. was established in 1986. It is a production and trade-oriented enterprise integrating R&D and design, export, and cross-border e-commerce. Our products cover paddle board kayak and other water sports fields. The main customers are distributed in Europe, the United States, Japan, and other developed countries, and gradually and steadily increase the development of developing countries and underdeveloped countries.
Our company's main brand is "FAYEAN", adhering to the business philosophy of "integrity and innovation", and has established good cooperative relations with domestic suppliers and foreign customers, and undertakes personalized and professional customized production. The products are widely loved by consumers and customers.
We face customers and suppliers with integrity, and have established a good reputation in the industry; we treat products with the spirit of craftsmanship, pay attention to quality while saving costs, and provide customers with a full set of product design, packaging customization, door-to-door delivery. To lay a solid foundation for our brand reputation; we use a responsible attitude to investment and partners, safe operation, profit evaluation, to ensure the rights and value of the company's investors and partners; A united, optimistic, active and energetic young team ensures the long-term stable development of the company;
Company Vision:
Become the first choice for global user-customized brands
Company mission:
Let the world trust "FAYEAN" customization and improve the quality of life of users
Company values:
Integrity, innovation, optimism, gratitude
Company strategy:
FAYEAN takes "becoming the first choice for global user customization" as our strategic goal, and based on this, provides service support and product design training to the team. At the same time, the company adopts a combination of offline and online, trade and retail sales to obtain terminal consumption in time. Iteratively update products in advance based on user feedback.
Think about product usage scenarios and main points from the perspective of end consumers, design and update from the perspective of buyers, and provide consumers with the best quality experience in an all-round way, so as to ensure that customers trust our professional advice. Relying on our supporting services to achieve the company's strategic goals.